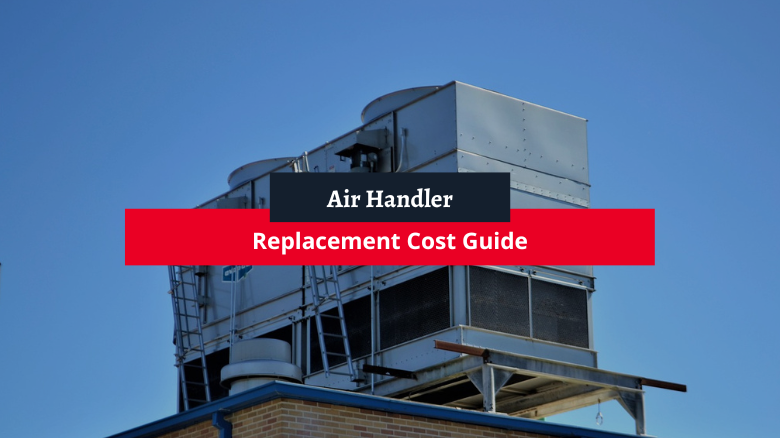 The air handler is a crucial component of your heating, ventilation, and air conditioning (HVAC) system, responsible for distributing conditioned air throughout your home. Over time, like any mechanical system, air handlers may need to be replaced. In this comprehensive guide, we will explore the factors that affect air handler replacement costs and provide valuable insights into making informed decisions about your HVAC system.
Understanding Air Handler Systems
Before delving into costs, it's important to understand what an air handler does. An air handler is a central part of your HVAC system that includes a blower fan, a heat exchanger or coil, and filters. Its primary function is to circulate conditioned air throughout your home, ensuring that the temperature and indoor air quality remain consistent. Air handlers are commonly used in both heating and cooling systems, making them an integral part of your year-round comfort.
Air Handler Costs
The cost of replacing an air handler can vary significantly depending on several factors, including:
Size and Capacity: Larger homes or those with more extensive HVAC systems may require larger, more powerful air handlers, which can be more expensive.
Efficiency and Technology: High-efficiency air handlers with advanced features, such as variable-speed motors or zoning capabilities, tend to be pricier but can lead to long-term energy savings.
Brand and Model: Different brands and models come with varying price tags. Established brands may charge a premium for their reputation and quality.
Installation Complexity: If the installation requires significant modifications or ductwork adjustments, it can add to the overall cost.
Local Labor Rates: Labor costs can vary based on your location and the HVAC contractor you choose.
What to Consider When Replacing an Air Handler
Replacing an air handler is a significant investment, and there are several factors to consider before making a decision:
Compatibility: Ensure that the new air handler is compatible with your existing HVAC system and that it meets your heating and cooling needs.
Energy Efficiency: Consider investing in a high-efficiency model to reduce long-term operating costs and decrease your carbon footprint.
Warranty: Review the manufacturer's warranty to understand what is covered and for how long. A longer warranty can provide peace of mind.
Professional Installation: Hire a qualified HVAC technician to perform the installation. Proper installation is critical for the air handler's performance and longevity.
Air Handler Additional Costs
When budgeting for an air handler replacement, it's essential to account for additional costs beyond the unit itself. These can include:
Labor Costs: The cost of professional installation, which may vary depending on the complexity of the job.
Ductwork Modifications: If your existing ductwork needs adjustments or repairs to accommodate the new air handler, this can add to the overall cost.
Permit Fees: Some municipalities may require permits for HVAC system replacements, which can incur additional expenses.
Optional Upgrades: Consider whether you want to add optional upgrades like air purifiers, UV lights, or smart thermostats, which can enhance indoor air quality and control.
1. Labor Costs:
Labor costs are a significant part of the overall expenses when replacing an air handler. These costs can vary depending on several factors:
Installation Complexity: If the installation of the new air handler requires significant modifications to your existing HVAC system or ductwork, the labor costs will likely be higher.
Location and Local Rates: Labor rates for HVAC professionals can vary from one region to another. More urban areas or regions with a higher cost of living often have higher labor rates.
Installation Time: The time it takes to complete the installation will also impact labor costs. More complex installations or larger systems may take longer to install.
2. Ductwork Modifications:
In some cases, replacing an air handler may necessitate modifications to your existing ductwork. This can include resizing or reconfiguring ducts to ensure they are compatible with the new unit. Ductwork modifications can add to the overall cost of the replacement.
3. Permit Fees:
Depending on your local building codes and regulations, you may need to obtain permits for the replacement of an air handler. Permit fees can vary widely, so it's essential to check with your local authorities and budget for these potential costs.
4. Optional Upgrades:
When replacing an air handler, you may also have the opportunity to consider optional upgrades that can enhance your HVAC system's performance and indoor air quality. These upgrades can include:
Air Purifiers: Adding an air purifier to your HVAC system can improve indoor air quality by removing allergens, pollutants, and contaminants from the air.
UV Lights: UV lights installed in the HVAC system can help reduce mold and bacteria growth within the unit and improve overall air quality.
Smart Thermostats: Upgrading to a smart therm ostat allows for more precise temperature control, remote access, and energy-saving features.
While these optional upgrades can improve comfort and indoor air quality, they will add to the overall cost of the replacement.
5. Disposal Costs:
You may need to factor in the cost of disposing of the old air handler. Proper disposal methods are essential to ensure that environmentally harmful materials are managed responsibly.
6. Additional Materials:
Sometimes, additional materials like insulation, brackets, or fittings may be required during the installation process. These materials may not be included in the initial cost estimate and should be considered in your budget.
7. Maintenance and Service Plans:
After replacing the air handler, it's a good idea to consider maintenance and service plans to keep the new unit running efficiently and prolong its lifespan. These plans often involve ongoing costs, such as regular maintenance visits and filter replacements.
8. Financing Charges:
If you choose to finance the purchase of a new air handler or the installation costs, be aware that interest charges or financing fees may apply, increasing the overall cost of the project over time.
When budgeting for air handler replacement, it's crucial to consider not only the cost of the unit itself but also the various additional costs associated with installation, upgrades, permits, and ongoing maintenance. Obtaining detailed estimates from HVAC professionals and understanding the full scope of potential expenses will help you make a well-informed decision and budget accordingly for your HVAC system upgrade or replacement project.
Air Handler Repair vs. Replacement
In some cases, repairing an existing air handler may be a more cost-effective option than replacing it. However, older systems that frequently require repairs can become less efficient and more costly to operate over time. When making the decision between repair and replacement, consider factors such as the age of the system, the frequency of repairs, and the long-term energy savings of a new, efficient unit.
Assessing the Air Handler's Condition
The first step in deciding between air handler repair and replacement is to assess the condition of your existing unit. Consider the following factors:
Age of the Air Handler: Older air handlers may be more prone to breakdowns and have lower energy efficiency. As they age, replacement becomes a more attractive option, especially if they are nearing the end of their expected lifespan, which is typically around 10-15 years.
Frequency of Repairs: If your air handler has been requiring frequent repairs, it may be a sign that it's reaching the end of its useful life. Continuously fixing an aging system can become financially draining.
Energy Efficiency: Newer air handler models are often much more energy-efficient than older ones. If your existing unit is inefficient, you may save money on energy bills in the long run by upgrading to a more efficient model.
Performance Issues: If your air handler is struggling to maintain consistent temperatures, is noisy, or doesn't distribute air evenly, these performance issues can be indicators that replacement is a better option.
Benefits of Repairing an Air Handler
In some cases, repairing your air handler can be a cost-effective solution, especially if the issues are minor and the unit is relatively new. Here are some benefits of repair:
Cost Savings: Repairing an air handler is typically less expensive upfront compared to replacing the entire unit.
Extended Lifespan: A well-maintained air handler that receives timely repairs can continue to operate efficiently for several more years.
Maintaining Compatibility: Repairing your existing air handler ensures that it remains compatible with your current HVAC system and ductwork.
Benefits of Air Handler Replacement
While repairs can provide a short-term solution, there are compelling reasons to consider air handler replacement:
Energy Efficiency: New air handlers are designed to meet higher energy efficiency standards, resulting in lower long-term operating costs and reduced energy consumption.
Improved Comfort: Modern air handlers come equipped with advanced features like variable-speed motors and zoning capabilities, allowing for better temperature control and enhanced comfort.
Warranty Coverage: Replacing your air handler often comes with a new manufacturer's warranty, offering peace of mind and protection against unexpected repair costs.
Increased Home Value: Upgrading your HVAC system with a new, efficient air handler can add value to your home if you decide to sell it in the future.
The choice between air handler repair and replacement depends on various factors, including the age of the unit, repair frequency, energy efficiency, and performance issues. Consulting with a professional and considering long-term benefits, such as energy savings and improved comfort, can help you make a well-informed decision that suits your budget and comfort needs.
Understanding the costs associated with air handler replacement is essential for making informed decisions about your HVAC system. By considering factors like size, efficiency, and installation complexity, you can choose the right air handler for your home's comfort needs and budget. Additionally, don't forget to factor in labor costs, potential ductwork modifications, and any optional upgrades. Ultimately, investing in a new air handler can lead to improved comfort, energy efficiency, and peace of mind.