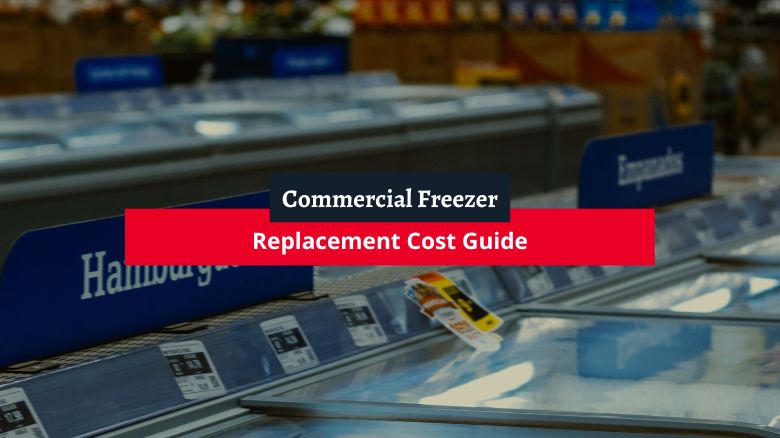 Understanding Commercial Freezer Systems
Commercial freezer systems are the backbone of businesses in the foodservice and retail industries, ensuring the safe storage of perishable goods and maintaining their quality. Whether you run a restaurant, supermarket, or food processing facility, comprehending the key components and functions of commercial freezer systems is essential for efficient operation and product preservation. In this article, we will explore the fundamentals of commercial freezer systems, shedding light on their importance and operation.
The Basics of Commercial Freezer Systems
Commercial freezer systems are designed to maintain low temperatures consistently, preserving frozen food products, ingredients, and other perishables. Here are the primary components and functions of these systems:
Evaporator: The evaporator is a heat exchange coil located inside the freezer's storage space. Its function is to absorb heat from the items stored in the freezer. As the liquid refrigerant inside the evaporator evaporates, it draws heat from the surroundings, effectively cooling the air inside the freezer.
Condenser: The condenser is the outdoor unit of the freezer system. It releases the heat absorbed by the evaporator and expels it outside. This process causes the refrigerant to condense back into a liquid state.
Compressor: The compressor is the heart of the commercial freezer system. It is responsible for pressurizing and circulating the refrigerant throughout the system. As the refrigerant transitions between gas and liquid phases, it undergoes a temperature change, contributing to the cooling effect.
Expansion Valve: The expansion valve, also known as the throttle valve, regulates the flow of refrigerant between the evaporator and condenser. It controls the refrigerant's pressure, facilitating the cycle of heat absorption and release.
Fans and Airflow: Fans are used to circulate air within the freezer, ensuring even temperature distribution. Proper airflow prevents temperature variations, freezer burn, and food spoilage.
Understanding the Commercial Freezing Process
Commercial freezer systems operate based on the principles of thermodynamics and the refrigeration cycle. Here's how the process works:
Compression: The compressor pressurizes the refrigerant, causing it to become a high-pressure, high-temperature gas.
Condensation: The high-temperature refrigerant is released into the condenser, where it releases heat to the surrounding environment and becomes a high-pressure liquid.
Expansion: As the refrigerant flows through the expansion valve, it experiences a sudden drop in pressure, causing it to expand and cool rapidly.
Evaporation: The cold refrigerant enters the evaporator located inside the freezer. It absorbs heat from the items stored in the freezer, causing them to freeze. The refrigerant, now in a gaseous state, returns to the compressor to repeat the cycle.
Importance of Proper Maintenance
Maintaining commercial freezer systems is crucial to ensure their optimal performance and longevity. Routine maintenance includes tasks such as:
Cleaning condenser coils to facilitate efficient heat dissipation.
Checking and adjusting thermostat settings to maintain the desired temperature.
Inspecting and replacing worn-out gaskets on freezer doors to prevent cold air leakage.
Monitoring refrigerant levels and ensuring there are no leaks.
Lubricating fan motors and other moving parts to reduce friction and wear.
Failure to perform regular maintenance can lead to reduced energy efficiency, temperature fluctuations, increased operating costs, and, ultimately, costly repairs or replacements.
Understanding commercial freezer systems is essential for businesses that rely on these systems to preserve their perishable products. By comprehending the components and operation of these systems, as well as the importance of proper maintenance, businesses can ensure the reliable and efficient storage of frozen goods, contributing to food safety and quality while minimizing operational costs.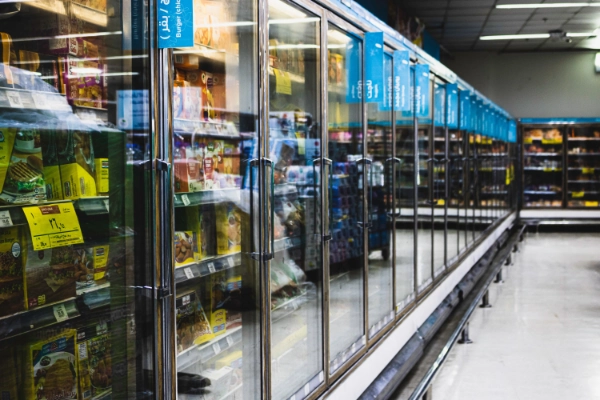 Commercial Freezer Costs
Commercial freezers are essential appliances for businesses in the foodservice, hospitality, and retail industries. They play a critical role in preserving perishable goods, ensuring food safety, and optimizing operational efficiency. However, understanding the costs associated with commercial freezers is essential for businesses planning to invest in these appliances or looking to replace or upgrade existing units. In this comprehensive guide, we will explore the various factors that influence commercial freezer costs to help you make informed decisions for your business.
Factors Influencing Commercial Freezer Costs
Size and Capacity:
One of the primary factors influencing the cost of a commercial freezer is its size and capacity. Larger freezers with greater storage capacity will generally cost more than smaller units. The size you choose should align with the needs of your business and the volume of perishable items you need to store.
Type of Freezer:
There are several types of commercial freezers available, including:
Upright Freezers: These vertical units resemble traditional residential freezers and are suitable for organized storage of a wide range of items.
Chest Freezers: Chest freezers are horizontal units with a top-opening lid. They are often chosen for their deep storage space and efficiency.
Walk-In Freezers: Designed for high-capacity storage, walk-in freezers provide ample space and are commonly used in large foodservice establishments.
The type of freezer you select will impact the cost, with walk-in freezers typically being the most expensive due to their size and complexity.
Temperature Range:
Commercial freezers are available in various temperature ranges, such as standard freezer, low-temperature freezer, and ultra-low-temperature freezer. The required temperature range for your business will influence the cost of the unit. Ultra-low-temperature freezers, often used for scientific or medical purposes, are typically the most expensive.
Energy Efficiency:
Energy-efficient commercial freezers can result in long-term cost savings by reducing energy consumption and operating costs. While energy-efficient models may have a higher upfront cost, they often pay for themselves over time through reduced utility bills.
Brand and Quality:
The brand and quality of the commercial freezer can significantly affect the cost. Established and reputable brands often command higher prices due to their reliability, durability, and warranty coverage. While quality comes at a price, it can be a wise investment to avoid frequent repairs and replacements.
Installation and Setup:
Proper installation is crucial for the performance and longevity of a commercial freezer. Installation costs can vary depending on factors like location, electrical requirements, and any necessary modifications to your facility.
Additional Features and Accessories:
Some commercial freezers come equipped with advanced features and accessories, such as adjustable shelving, digital temperature controls, and alarm systems. These added features can enhance convenience and functionality but may increase the overall cost.
Warranty:
The length and terms of the warranty provided by the manufacturer can impact the cost of the commercial freezer. Units with longer warranties may have a higher upfront cost but can offer valuable peace of mind.
Used vs. New:
Businesses on a tight budget may consider purchasing used commercial freezers, which are typically more affordable than new units. However, it's essential to assess the condition and reliability of used equipment to ensure it meets your business's needs.
Maintenance and Operating Costs:
Consider the long-term operating and maintenance costs of the commercial freezer. Energy-efficient models may have lower operating costs over time, making them a cost-effective choice in the long run.
Understanding the costs associated with commercial freezers is crucial for businesses in various industries that rely on these appliances for safe and efficient storage. By carefully evaluating factors such as size, type, temperature range, energy efficiency, brand, and additional features, you can make an informed decision that aligns with your business's needs and budget. A well-chosen commercial freezer can contribute to the success of your business by ensuring food safety, product quality, and operational efficiency.
Commercial freezers are vital assets for businesses in the foodservice, hospitality, and retail industries. Whether you're upgrading an existing unit or replacing an old freezer, making the right choice is essential to ensure your business runs smoothly, your products stay fresh, and your operational costs remain manageable. In this article, we will discuss the key factors to consider when replacing a commercial freezer.
Assess Your Business Needs:
Before you start shopping for a replacement commercial freezer, it's crucial to assess your specific business needs. Consider the following questions:
What is the required storage capacity to accommodate your inventory?
What temperature range is suitable for the products you store (standard freezer, low-temperature, or ultra-low-temperature)?
Are there any specific features or functions you require, such as adjustable shelving, digital temperature controls, or alarm systems?
Understanding your business's unique requirements will help you narrow down your options and select a freezer that best suits your needs.
Size and Space Considerations:
The physical dimensions of the replacement freezer must fit within your available space. Measure the area where the freezer will be installed, taking into account clearances for ventilation and door swings. Ensure that the new unit will not obstruct walkways or interfere with other equipment.
Energy Efficiency:
Energy-efficient commercial freezers can provide long-term cost savings by reducing electricity consumption. Look for models that are ENERGY STAR certified or have high energy efficiency ratings. While energy-efficient freezers may have a slightly higher upfront cost, they can lead to significant savings over time.
Type of Freezer:
Determine the type of commercial freezer that best suits your needs. The three main types are upright freezers, chest freezers, and walk-in freezers. Each type has its advantages and limitations. Upright freezers offer easy access and organization, while chest freezers offer deep storage capacity. Walk-in freezers are ideal for high-capacity storage but require more space and investment.
Brand and Reliability:
Invest in a reputable brand known for producing durable and reliable commercial freezers. While established brands may have a higher price tag, they often come with better warranty coverage and are less likely to require frequent repairs.
Installation and Setup:
Proper installation is essential for the efficient operation of your commercial freezer. Ensure that you have the necessary electrical requirements in place and that the installation complies with local building codes and regulations. If significant modifications to your facility are needed, factor in the installation costs when budgeting for the replacement.
Maintenance and Service Plans:
Consider whether the manufacturer offers maintenance and service plans for the freezer. Regular maintenance can extend the unit's lifespan and prevent unexpected breakdowns. Some service plans also include emergency repair services, providing peace of mind for your business.
Warranty:
Review the warranty offered by the manufacturer. Longer warranty periods often indicate the manufacturer's confidence in the product's reliability. Understand the warranty terms, including what is covered and for how long, to ensure you are adequately protected.
Budget and Financing:
Establish a budget for the replacement freezer that considers not only the upfront cost but also long-term operating and maintenance expenses. Explore financing options if needed, but be mindful of interest rates and financing fees.
Consider Energy Rebates and Incentives:
Check if there are any local or national energy rebates or incentives available for purchasing energy-efficient commercial freezers. These programs can provide financial incentives for making environmentally friendly choices.
Replacing a commercial freezer is a significant investment for your business, and making the right choice is essential. By carefully considering your business's needs, space requirements, energy efficiency, brand reliability, installation, maintenance, warranty, and budget constraints, you can confidently select a replacement freezer that will enhance your operations, protect your products, and contribute to your business's success.
Commercial Freezer Additional Costs
Commercial freezers are invaluable appliances in the foodservice, retail, and hospitality industries, ensuring the safe storage of perishable goods. However, the expenses associated with commercial freezers go beyond the initial purchase price. To make informed financial decisions, business owners and operators need to consider the additional costs that come with owning and maintaining these essential appliances. In this article, we will explore the various additional costs associated with commercial freezers that businesses should budget for.
Installation Costs:
Proper installation of your commercial freezer is crucial for its performance and longevity. Installation costs can include:
Electrical Requirements: Ensure your facility has the necessary electrical capacity to support the freezer. If not, electrical upgrades may be needed.
Ventilation and Clearances: Proper ventilation and clearances around the freezer are essential for efficient operation. Modifications to your facility may be required to meet these requirements.
Flooring: Depending on the type and size of the freezer, you may need to reinforce the flooring to support the weight.
Permits: Some municipalities require permits for the installation of commercial refrigeration equipment. Be sure to check local regulations and factor in permit fees.
Energy Costs:
Operating commercial freezers consumes a significant amount of electricity. While energy-efficient models can reduce ongoing energy expenses, it's essential to budget for the electricity costs associated with keeping the freezer running.
Routine Maintenance:
Regular maintenance is essential to keep your commercial freezer in optimal condition. Maintenance costs can include:
Cleaning: Regularly cleaning the condenser coils and interior of the freezer to ensure efficient operation.
Defrosting: Manual or automatic defrosting, depending on the freezer type, is essential to prevent frost buildup, which can reduce efficiency.
Replacing Gaskets: Worn-out or damaged door gaskets should be replaced promptly to prevent cold air leakage.
Lubrication: Lubricating moving parts, such as fan motors and hinges, to reduce friction and extend component life.
Filter Replacements: If your freezer has air filters, they should be replaced regularly to maintain air quality.
Repairs and Servicing:
Despite routine maintenance, commercial freezers may require occasional repairs. Budget for potential repair costs, including parts and labor. Some businesses opt for service contracts that cover both routine maintenance and repairs.
Temperature Monitoring Systems:
To ensure the safe storage of perishable goods, consider investing in temperature monitoring systems or alarms. These systems can provide real-time alerts if the freezer's temperature goes out of the specified range.
Replacement Parts:
Over time, various components in your commercial freezer may need replacement. These parts can include fan motors, compressors, thermostats, and more. Keeping an inventory of essential replacement parts can help minimize downtime.
Emergency Services:
In the event of a sudden breakdown, you may need to call for emergency repair services. Be prepared for potential emergency service fees.
Warranty Extensions and Service Plans:
Consider extending the warranty on your commercial freezer or investing in a service plan offered by the manufacturer. These plans can provide peace of mind by covering unexpected repair costs.
Upgrades and Retrofits:
As technology advances, you may decide to upgrade or retrofit your freezer with energy-efficient features or advanced controls. These upgrades can result in improved efficiency but come with associated costs.
Disposal and Replacement:
Eventually, your commercial freezer will reach the end of its lifespan and need replacement. Budget for the disposal of the old unit and the purchase of a new one.
While the initial purchase price of a commercial freezer is a significant expense, it's essential to consider the additional costs associated with installation, energy consumption, maintenance, repairs, and upgrades. Proper budgeting for these expenses ensures that your commercial freezer continues to operate efficiently, preserving the quality and safety of your perishable products while minimizing unexpected financial setbacks. Investing in proper maintenance and energy-efficient models can help control ongoing operational costs and extend the lifespan of your commercial freezer, providing long-term value for your business.
Commercial Freezer Repair vs. Replacement: Making the Right Decision
Commercial freezers are the backbone of many businesses in the foodservice, retail, and hospitality industries. When these essential appliances malfunction or show signs of wear and tear, business owners face a critical decision: should they invest in commercial freezer repair or opt for a replacement? In this article, we will explore the factors to consider when making this decision and provide guidance to help you choose the most cost-effective and practical solution for your business.
Assessing the Condition of Your Commercial Freezer
Before deciding whether to repair or replace your commercial freezer, it's crucial to assess its condition. Consider the following factors:
Age of the Freezer:
Commercial freezers typically have a lifespan of 10 to 15 years, depending on the brand and maintenance. If your freezer is nearing the end of its expected life, investing in repairs may not be the most cost-effective choice.
Frequency of Repairs:
Take into account how often your freezer has required repairs in the past. If you find yourself frequently calling for repair services, it may be an indication that the appliance is becoming less reliable and more costly to maintain.
Energy Efficiency:
Older freezers tend to be less energy-efficient than newer models. If you notice a significant increase in energy bills, upgrading to a more energy-efficient unit might be financially advantageous in the long run.
Performance Issues:
Evaluate whether your commercial freezer is still performing its intended functions. Issues such as inconsistent temperature control, excessive frost buildup, or unusual noises may signal the need for a replacement.
Repair Costs:
Obtain a detailed estimate for the repair costs from a qualified technician. Compare the repair costs with the potential cost of a replacement to assess which option provides better value.
Factors Influencing the Decision
Several key factors can influence whether you should opt for commercial freezer repair or replacement:
Repair Costs vs. Replacement Costs:
One of the most critical considerations is the cost comparison between repairing your existing freezer and purchasing a new one. Generally, if repair costs exceed 50% of the replacement cost, it may be more cost-effective to replace the unit.
Energy Efficiency:
Newer commercial freezers are designed to be more energy-efficient. If your existing freezer is old and inefficient, investing in a replacement can result in long-term energy savings.
Warranty and Maintenance:
Evaluate the warranty coverage of your existing freezer and whether you have a maintenance plan in place. If the appliance is still under warranty and has been well-maintained, it might be worth repairing.
Business Needs:
Consider the impact of downtime on your business operations. If your business relies heavily on the freezer, waiting for repairs may result in product spoilage or loss of revenue. In such cases, a replacement might be a more time-efficient option.
Environmental Considerations:
Think about the environmental impact of your decision. Repairing and maintaining existing appliances can be more sustainable by reducing electronic waste.
The decision to repair or replace a commercial freezer is a crucial one for any business owner. By assessing the age, repair history, energy efficiency, and performance of your freezer and considering the costs of repair versus replacement, you can make an informed choice that aligns with your budget and business needs.
In some cases, repairing an older freezer may provide a cost-effective solution, especially if it is still under warranty or if repair costs are reasonable. However, when repair costs become prohibitive, or the unit is inefficient and unreliable, investing in a new, energy-efficient commercial freezer may be the smarter long-term choice, ultimately benefiting your business's performance, operational efficiency, and bottom line.