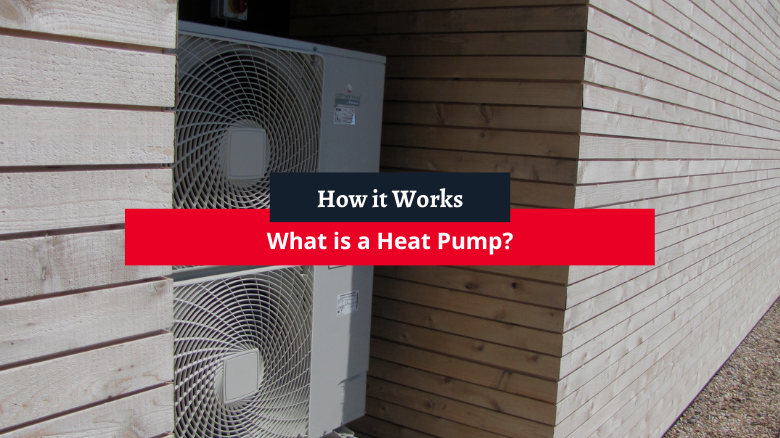 As the world becomes increasingly conscious of energy efficiency and environmental sustainability, the use of heat pumps has gained prominence in the heating and cooling industry. What is a heat pump, you may wonder? In this article, we will delve into the world of heat pumps, discussing their functionality, differences from standard air conditioners, various types available, and an overall understanding of how these systems operate.
What is a Heat Pump?
A heat pump is a versatile heating and cooling system that operates on the principle of transferring heat from one location to another. In essence, it acts as a two-in-one unit, capable of both heating and cooling your indoor space. The primary components of a heat pump system include an outdoor unit (the condenser) and an indoor unit (the evaporator). Together, they work to regulate the temperature inside your home or building.
How are Heat Pump Systems Different than Standard Air Conditioners?
While both heat pumps and standard air conditioners can cool indoor spaces effectively, heat pumps distinguish themselves by their ability to reverse the process. In the summer, they work much like traditional air conditioners, extracting heat from your home and expelling it outside. However, in the winter, heat pumps can reverse their operation, extracting heat from the outdoor air (even in cold climates) and transferring it inside to warm your space. This dual functionality makes heat pumps highly efficient and environmentally friendly.
What Are Some Different Types of Heat Pumps?
Air-Source Heat Pumps (ASHP): These are the most common type of heat pumps and are ideal for moderate climates. They absorb heat from the outdoor air and transfer it indoors.
Ground-Source Heat Pumps (GSHP): Also known as geothermal heat pumps, these systems utilize the stable temperature of the Earth's surface to exchange heat. They are highly efficient but can be more expensive to install.
Water-Source Heat Pumps (WSHP): These heat pumps use a water source, such as a pond or well, to exchange heat. They are particularly efficient but require a nearby water source.
Ductless Mini-Split Heat Pumps: These systems do not require ductwork and are excellent for heating and cooling individual rooms or spaces. They consist of an indoor unit and an outdoor compressor.

Understanding Heat Pump Systems
To better comprehend the functioning of a heat pump system, it is essential to know that they move heat rather than generate it. During the heating mode, a refrigerant inside the outdoor coil absorbs heat from the outside air. This refrigerant is then pumped to the indoor coil, where it releases the heat into your living space. In the cooling mode, the process is reversed, with the indoor coil absorbing heat from inside and releasing it outside.
Key advantages of heat pumps include energy efficiency, reduced greenhouse gas emissions, and cost savings on heating and cooling bills. However, their performance can vary based on factors like climate, installation quality, and system size.
A heat pump is a versatile HVAC system capable of both heating and cooling your indoor space. Its ability to transfer heat rather than generate it makes it an energy-efficient and eco-friendly choice for temperature regulation. With various types of heat pumps available, you can choose the one that best suits your climate and needs, ultimately contributing to a greener and more sustainable future.
The Efficiency of Heat Pumps
One of the standout features of heat pumps is their remarkable efficiency. They can produce two to three times more heat energy than the electricity they consume. This efficiency is due to the fact that they move heat instead of generating it, making them an eco-friendly choice for heating and cooling.
Heat pumps achieve this efficiency by leveraging the temperature differential between the outdoor and indoor environments. Even in colder climates, air-source heat pumps can extract heat from the air and transfer it indoors, providing effective heating without relying on fossil fuels. This not only reduces your carbon footprint but also lowers your energy bills, making heat pumps a cost-effective long-term investment.
Heat Pumps and Environmental Benefits
As concerns about climate change continue to grow, many homeowners and businesses are turning to heat pumps as a sustainable heating and cooling solution. By reducing the reliance on fossil fuels and minimizing greenhouse gas emissions, heat pumps play a significant role in combating climate change.
Ground-source heat pumps, in particular, are known for their environmental benefits. They use the relatively stable temperature of the Earth's surface to exchange heat, resulting in minimal energy consumption and lower carbon emissions. Switching to a heat pump system can help decrease your carbon footprint and contribute to a more sustainable future.
Heat Pumps and Energy Savings
One of the primary reasons people choose heat pumps is for the potential energy savings. When properly installed and maintained, heat pump systems can significantly reduce your heating and cooling costs. This energy efficiency not only benefits your wallet but also reduces the demand on the power grid, leading to more stable energy prices and less strain on natural resources.
Moreover, many governments and utility companies offer incentives and rebates to encourage the adoption of energy-efficient heating and cooling solutions like heat pumps. These financial incentives can further sweeten the deal and make the transition to a heat pump system even more attractive.
Maintaining Your Heat Pump
To ensure that your heat pump continues to operate efficiently, regular maintenance is crucial. Here are some essential maintenance tasks to consider:
Regular Cleaning: Keep the coils, filters, and fans clean to maintain optimal airflow and efficiency.
Professional Inspections: Schedule annual or bi-annual inspections by a certified HVAC technician to identify and address any issues.
Check Refrigerant Levels: Ensure that your heat pump has the correct refrigerant levels to maintain its performance.
Replace Filters: Replace or clean air filters as recommended by the manufacturer to maintain indoor air quality and system efficiency.
Monitor Thermostat Settings: Use a programmable thermostat to optimize temperature settings and reduce energy consumption when you're away from home.
By taking these steps to care for your heat pump, you can extend its lifespan and continue to enjoy its energy-saving benefits for years to come.
Incorporating these additional posts into your article can provide a more comprehensive understanding of heat pumps, their benefits, and how to maintain them for optimal performance and efficiency.